Brand Reputation Management Services
Brand Reputation Management Services
Offering Your Brand, The Reputation That It Deserves!
Contact Us
Brand Reputation Management
---
In order for your business to scale the heights of success, it is extremely imperative that you pay due diligence to an aspect known as Brand reputation management. A positive reputation of your brand will not only help build the customers' confidence in it, but will eventually drive sales, and help your brand and business churn great profits!
While it has always been important, brand reputation management has now become an indispensable part of a company's marketing strategy, for the simple reason that a brand is almost always in conversation in the online world. Social media networks, online forums, and blogs have made it easier than ever before for people to talk about, appreciate, promote, criticize and even condone your brand, as and when they please. It is for this reason, that no matter what the conversations about you are being held, you maintain a position as a knowledgeable and pioneering resource that cares about its customers and offers them premium solutions.
As must be clear to you by now, the only way to climb up the ladder of success is through ensuring efficient Brand Reputation Management Services, so that your reputation always precedes you, and any negative thoughts or words about your brand can be nipped in the bud. Thankfully, such a service can also help safeguard your brand's reputation from any future attacks, while ensuring that any incoming damages are dealt with efficiently, and are repaired with immediate effect.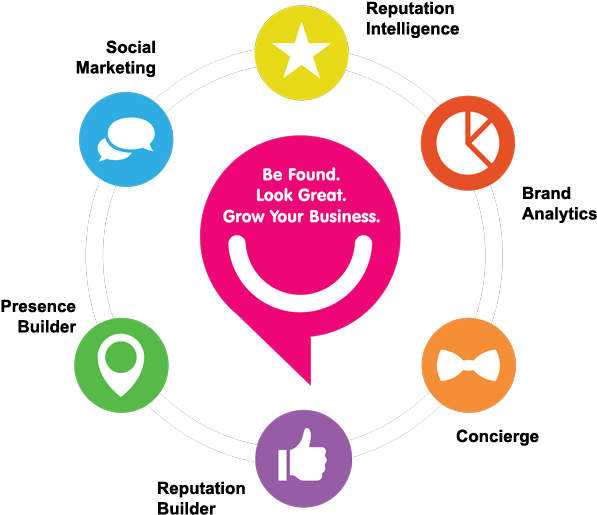 Yes, we understand that all of this may sound overwhelming. But don't you worry. Simply leave the legwork to our efficient team, while you sit back and witness your brand enjoy the prominence, it ought to.
Ally Digital's Reputation Management Services for Brands are ideally designed to benefit -
✓

Start-Ups

✓

Small Scale Businesses

✓

Large Scale Organisations

✓

MNCs

✓

Consultancy Firms

✓

NGOs

✓

Online Businesses

✓

E-Commerce Portals

✓

YouTube Channels
What We Offer?
---
At Ally Digital, we understand the importance of a positive online presence for your brand. Hence, we help create a brand persona that resonates your business values and goals.
In addition, we help-
✓

Remove/repair sources of negative messages

Owing to the free and convenient access to digital media, more people than ever before now contribute to your brand's image. A single unhappy customer, a few negative blogs, an editorial criticizing your products or service, a cynical video, or a staged attack by your competitors can prove to be more than detrimental to your reputation. We work diligently to shield your brand from the adverse impact of such events, and ensure that it remains untarnished.
✓

Diminish negative reviews

Our team specializes in making the most of negative attention, by converting it into something truly positive.
✓

Take down bad images/videos from the internet

We have access to various monitoring tools which help us keep an eye upon any media that is uploaded about your brand. In case there is something unpleasant or has the potential of disrupting your image, we will help take it down.
✓

Restrain Future Threats

While your business might be doing well today, but there is no guarantee that it will keep doing so in the future. Our efforts to build a positive image for your brand empowers you to withstand any unforeseen attacks in the future.
✓

Suppress conflicting content
✓

Monitor social media
✓

Create defense against repulsive information
Why Ally Digital Media?
---
In the digital world of today, where a negative review gets hundreds and thousands of likes and shares within a matter of few hours, and where every person using your products or services is entitled to voice his opinion on social platforms and open forums, Brand Reputation Management has become more important than ever before.
At Ally Digital Media, our team uses its innate expertise, in conjunction with various tools and resources to ensure a positive brand image for your business. This implies, that we find some creative ways to present bespoke content to your audience that helps in attracting as well as retaining their attention while enforcing an unwavering confidence in your brand. We also make sure that little or no negative content about your brand circulates on the internet, and even if it does, we find ingenious ways to suppress its impact.
Of course, this isn't as convenient as it looks like. Moreover, this process is time-consuming and needs us to be on our feet 24x7. That being said, we do not shy away from putting in the required efforts, because we understand the importance of a positive brand reputation, for the growth and success of your business.
Now that you are aware of the significance of Brand Reputation Management Service in India, make sure that you go ahead and hire the services of a trusted digital marketing agency such as ours. After all, your business deserves nothing less than the best!