Technical SEO Service
Technical SEO Service
We know the secret of your success
Contact Us
Technical SEO Service
---
For a website to rank high in SERPs, and make a mark, it is imperative that it is optimized for search engines. However, in some cases, even well-optimized websites fail to achieve the short-term goal of enhanced visibility and the long-term objective of client conversion. More often than not, the reason behind this discrepancy is the presence of certain technical issues such as crawling or indexing snags. Only once these issues are identified, and are dealt with such precision, can your website scale the heights of success.
As must be clear to you by now, the only way to climb up the ladder of the search algorithm is through ensuring quality SEO audit services, so that all the weaknesses of your website can be identified and rectified.
Yes, we understand that all of this may sound overwhelming. But don't you worry. Simply leave the legwork to our efficient team, while you sit back and enjoy the increased traffic on your website.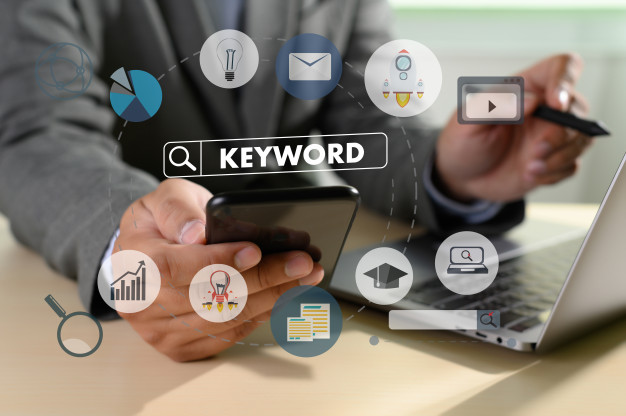 What we Offer?
---
Identification of Dynamic URLs
Web pages with dynamic URLs can prove to be daunting, both for the search engines, as well as the user as the URLs do not offer any information about the webpage. In such a case, we ensure that these faulty URLs are switched to static URLs that usually receive better click-through rates and can be spotted more conveniently by the search engines.
Identification of Broken links
Broken links often leave the user perplexed, and even frustrated. Moreover, they hinder the crawlability of the search engine spiders, thereby compromising your SEO efforts. We identify such links and remove or replace them for your benefit.
Identification Of Duplicates
Duplicates are those pieces of content that exactly resemble some other content on your website. There are many reasons that lead to duplicates, such as blog tags, use of secure and plain protocol URLs for the same content, etc. We make sure to spot such content and rectify the issue through the use of robots.txt, crawl directives, or canonical tags etc.
Identification of Crawlability issues
Such issues are usually caused due to sitemap errors, server problems, enormous meta tags, and obsolete technologies. Our team identifies these issues promptly and help remove them using various tested methods.
Identification of XML sitemap issues
In case there are some issues such as incorrect namespaces or compression errors in your sitemap, we help remove them with immediate effect so that your website can enjoy an error-free sitemap that is easy to navigate. This, in turn, will help increase your search engine rankings.
Identification of W3C Errors
Non-compliance to W3C, due to errors such as unencoded characters in URLs, or failure to close an element may prove to be rather detrimental to your website's success. Our team helps spot such errors and advises ways to amend them.
Our website audit services entail an in-depth examination of your site's history, inspection of existing issues, as well as identification of probable errors. After the completion of the audit, our team will submit a detailed report of the same, and discuss the inferences with your IT team. Post this, you can either straighten out the issues on your own or hand over this responsibility to our proficient tea.
How Do We Help?
---
At Ally Digital Media, our team makes use of some of the most promising technical audit tools including but not limited to Google Search Console, PageSpeed Insights, Structured Data Testing Tool and Deep Crawl amongst many others.
These tools combined with the experience of our audit team helps us identify the problem areas on your website.
Of course, this isn't as convenient as it looks like. Moreover, this process is time-consuming. That being said, we do not shy away from putting in all the efforts, because we understand the importance of a technical audit, and the positive impact it can have on your website's search engine rankings. Moreover, we know that a few unwanted errors can put your website's success in jeopardy. It is for this very reason that our team is prepared to walk the extra mile and give you satisfactory results.
Now that you are aware of the significance of Technical SEO Services in India, make sure that you go ahead and hire the services of a trusted digital marketing agency like ours. After all, your website deserves nothing less than the best! Let's See How?
FAQ's
Answer:
Technical SEO is the process of optimizing your website for the crawling and indexing phase. Improving user experience helps earning more. Get in touch with us for more queries.
Answer:
Technical SEO enhances your website assets to help search engines crawl and index your website pages. This improves user experience and your website's visibility & ranking in the search engine results pages. This results in driving more organic traffic to your pages